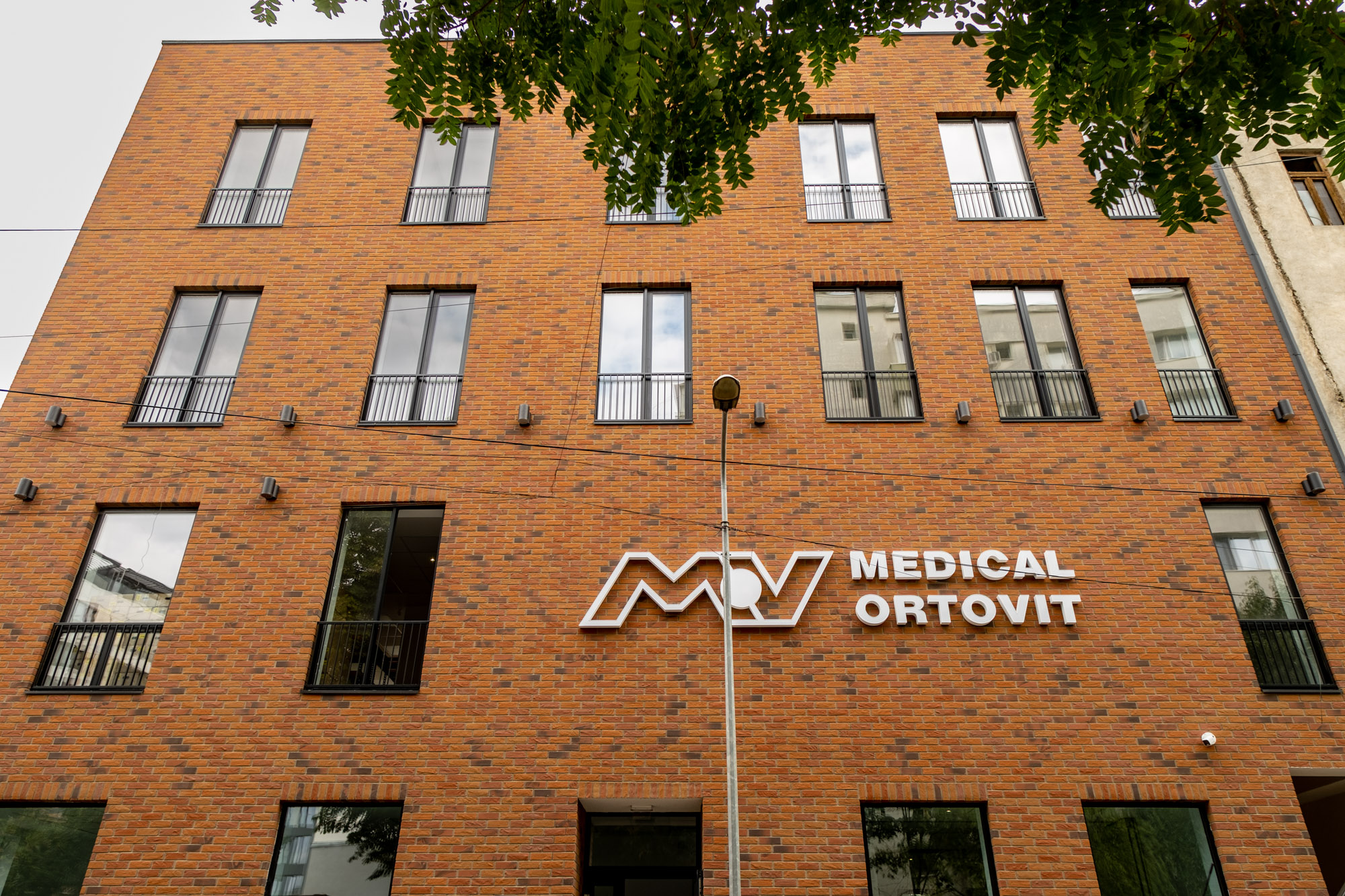 Project Description
Located in Titulescu Hood, near Victoria Square and Banu Manta boulevard, the Medical Ortovit office's building was built in 16 months, on the site of an old building, from the second half of 20st century.
Mihail Valsan would leave the building from Miron Costin 6 street, by will, to the Geography Royal Romanian Society, in honor of his son, who died at 50 years – George Valsan – a famous scientist, member of the Romanian Academy. It was to serve as a dorm for the students al Geography, but, because of the communist age, never was.
This new 4 floor minimalist building was lifted with a new design and a new purpose, having an interesting way of showing the façade, suggested by its dual concept. The project centers the construction exercising some of the well-known contrasts in the modern aesthetics – old/new, black/white, the light-dark contrast. The apparent bricks inspire and gives warmth to the construction, also having rational interiors. The view is complete with the white half, that captures the light and is directing it in this captivating game of the volumes. 
The windows have a very important role in this structure: by its disposal, they are providing interesting visual registers, keeping, and accentuating the vertical dominant at the same time.
Scoope Of Work
Inspired by the story of the past, we erected a building that now fulfills a new mission and promises to become a symbol of the area's community - a landmark of rigorous diversity.